The Ultimate Whirlpool Bath Buyer's Guide (Updated for 2023)
Description
Buying a whirlpool bath can be one of the most rewarding things you ever do.
Just imagine being able to enjoy the five-star spa experience at home anytime you like – all from the comfort of your very own bathroom. But, with so many choices to make – from a brand, to shape, to jet layout, and more – it can be a bit of a daunting process. With that in mind, we've put together this ultimate guide for whirlpool bath buyers, designed to bring clarity to your decision-making and help make the process as enjoyable as taking that first dip in your new tub.
Ready to get started? Then let's dip our toes into the world of buying a new whirlpool bath in 2023 (and beyond).
Part I: Planning your new whirlpool bath installation
We're sure you're eager to have your new whirlpool bath installed so you can start enjoying the spa lifestyle at home – but there are a few things to take care of first. Before you even start perusing new whirlpool baths, you need to consider the installation of your whirlpool tub. This is especially important if this is your first whirlpool bath because they are a little more complicated (and often bigger) than conventional bathtubs.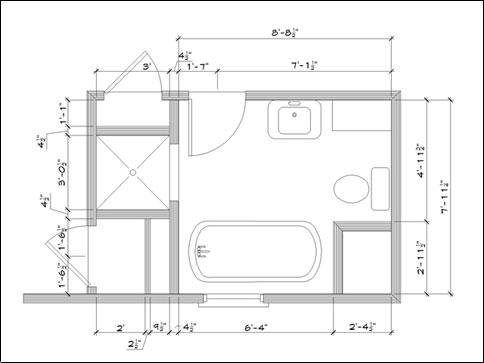 Here are the main things you should think about:
1. Location. Where will you actually place your whirlpool bath? If you have an existing tub, it makes sense to position it in the same place, but if you're renovating from scratch, you have an opportunity to change things up a bit – so give it some thought.

2. Size. This is a factor that trips many people up when first buying a whirlpool bath. Ensuring you actually have enough space for your new whirlpool bath is absolutely essential. Consider all of the dimensions: height, width, and depth – and make doubly sure you can accommodate the entire bathtub before it arrives on your doorstep!

3. Bath style. We'll talk much more about this in a later section of this guide, but the style of the whirlpool bathtub will impact the installation. For example, you may choose a corner bathtub, a freestanding bath, or even an L-shaped tub. The style and shape of the bath you choose will naturally impact installation, so it's essential to keep in mind.

4. Plumbing and electricals. Finally, let's not forget that your new whirlpool bath will be sort of useless without both correct plumbing and a power source. If you're not sure about this, be sure to consult a professional, but you should at least know where you key plumbing points are (for both drainage and water supply), as well as the power source for the pumps.

Part II: Choosing your perfectly shaped whirlpool bath
One of the greatest things about whirlpool baths is the sheer amount of choice you have when it comes to shape and size. Unlike conventional baths, which tend to stick with the tried-and-true rectangular shape, whirlpool baths offer this and so much more besides.
Let's look at our most popular whirlpool bath shapes and sizes:
Corner whirlpool baths
If you're looking to save a little bit of space in your bathroom, why sacrifice any of your experience in the process? With a corner whirlpool bath, you can enjoy all the benefits of a whirlpool tub without using so much space in the room. See our range of corner whirlpool baths.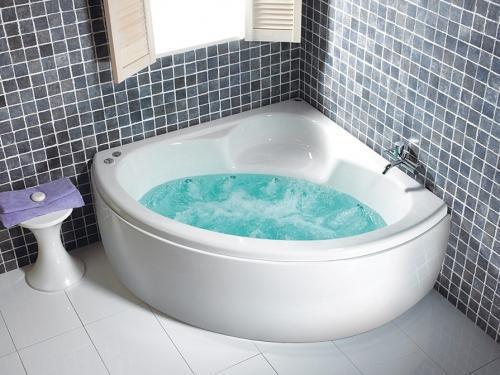 P-shape whirlpool shower baths
If you've already got the perfect spot in your bathroom picked out for your new whirlpool bath, you'll naturally want to maximise that space. One of the best ways to do that is with a P-shape whirlpool shower bath. With the same footprint as a regular rectangular bathtub, P-shaped tubs offer the added benefit of a shower – saving space in other areas, too. See our range of P-shape baths.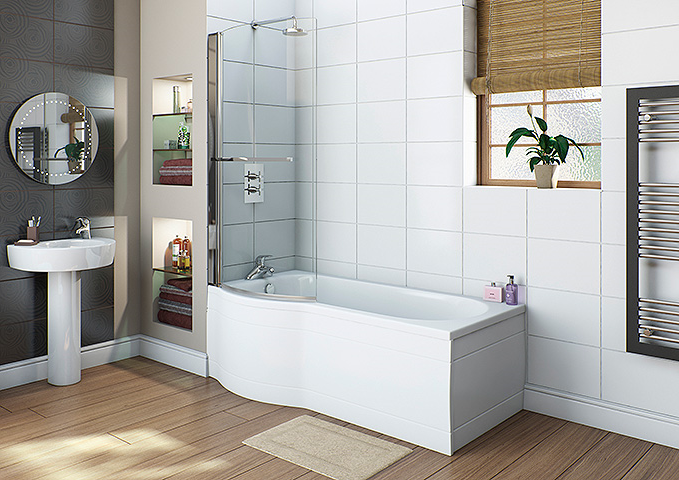 Freestanding whirlpool baths
Looking for the ultimate in high-end luxury? Then a freestanding bathtub has to be the answer. With an iconic design that is the very mark of opulence, freestanding tubs are the perfect focal point for your bathroom. From cast-iron to roll-top designs, there's a lot to love about a freestanding bath. See our range of freestanding whirlpool baths.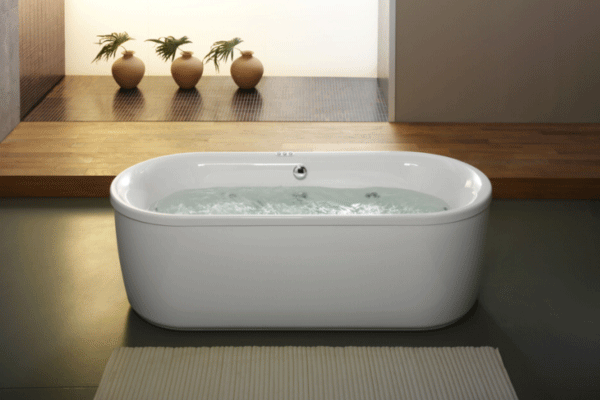 Assisted bathing options
One of the greatest things about whirlpool bathing is that it's now available to everyone. That's right: even if you have limited mobility, there's a whirlpool bath that's perfect for your bathroom. With our range of assisted bathing options, you'll find walk-in bathtubs which offer all the luxury of our standard models. See our range of assisted bathing bathtubs.
Of course, these options are just a glimpse at what's available in our full range of whirlpool bath shapes – so be sure to explore!
Part III: Defining your whirlpool experience
At this point, you should have a fairly good idea of what you want your bath to look like, as well as how you'll fit it into the available bathroom space. You might think it's time to buy – but there are a few more options to consider, and these can make all the difference.
First, let's talk a little about the jets which power your whirlpool experience. Without getting overly technical on you, a whirlpool bath works by taking water out of the bath via something called a suction plate, sending it through the powered pump, then forcing the water back through the jets. This results in a lovely bubbly bath and that incredible therapeutic feeling of the jets against your body. If you really want to experience the ultimate whirlpool bath, you're able to adjust the number of jets installed in your whirlpool bath. When browsing our whirlpool bath models, you'll notice model options offering 8, 10, 16, and 24 jet layouts – and much more. It's really all about the experience you want to have, and it's totally flexible.
Next, you should think about the various added extras which can really take your whirlpool bath experience to the next level. Here are just a few of the most popular choices we offer here at The uk's biggest Whirlpool Bath Shop:
Underwater mood lighting. Some whirlpool bath upgrades really need to be seen to be believed, and the optional underwater mood lighting system certainly falls into that category. Designed using the principles of chromotherapy, an underwater lighting system allows you to adjust the actual color of the water in your bath via embedded LEDs. Our Chromotherapy Mood Lighting System offers 10 LEDs that can be cycled between red, orange, yellow, green, blue, indigo, or violet.
Bathtub speaker upgrade. If you want to transform your bathroom into something truly special, you need to experience the Bath Sound System. We all know about having speakers in your bathroom, but have you ever heard of your bathtub actually being a speaker? It's possible! This upgrade actually turns the bath shell itself into a speaker, giving you the opportunity to really feel your favourite music. It's the perfect way to take your bathing to the next level.
Part IV: Whirlpool bath maintenance
Okay, you're almost there – and you're probably ready to make the purchase and eagerly await delivery of your new whirlpool tub. Before it arrives and you start enjoying every moment, however, let's consider how to get the absolute most out of the bathtub. After all, you've made a significant investment and so you'll want it to last as long as it possibly can. For this, you'll need to think about maintenance. It might not be glamorous, but it can save you time and money in the long run.
Here are our top tips for maintaining your whirlpool bath:
1. After each time you use your whirlpool bath, drop a Whirlpool Spa Bath Sanitising tablet into the water, run the system, then let it drain. This will de-grease pipework, eliminates bacteria, and effectively extends the lifespan of your whirlpool bath.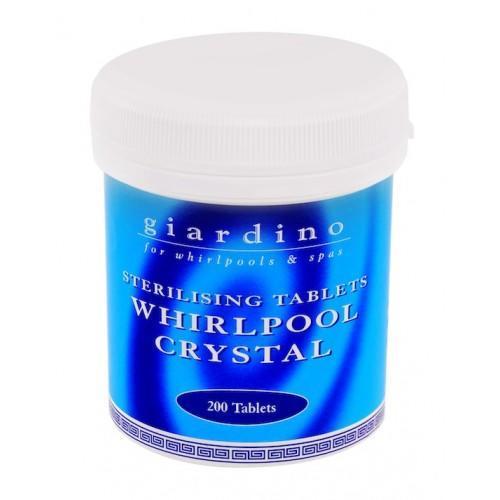 2. Around every 4-6 weeks, use a whirlpool bath cleaner fluid to give your bath (and its pipework) more of a deep clean. All you need to do is fill the bath with cold water, add the cleaning fluid, then run the system for 10 minutes with a window open. Doing this will ensure that even the internals of the pump and the pipes behind the scenes remain grime-free and flowing as clean as a whistle.
3. Here's a great tip for ongoing maintenance: if you love to add oils to your bath (and who doesn't?), you need to make sure you're using the correct oils. Because of the way the whirlpool system works, the last thing you want is to generate excess foam, so the solution is to use a low-foaming bath oil like those we stock at The Spa Bath Co. This is another simple way to make doubly sure your whirlpool bath stands the test of time.
If you've been considering the purchase of a brand-new whirlpool bath, we very much hope this buyer's guide helps you make an informed decision. We've covered a lot of ground here, but if you still have any lingering questions, you can reach the team anytime.