The Ultimate Guide to Creating a Smart Bathroom [Updated for 2022]
Description
It's no exaggeration to say that 2022 is the year of the smart gadget. From fridges to phones, almost every device in our homes is now capable of connecting wirelessly to the internet. All of this connectivity via the so-called "Internet of Things" brings some truly futuristic functionality to our homes –and that includes the bathroom. In this spirit, the team have come together to create the ultimate guide to creating a smart bathroom in 2019.
Whether you're an absolute technophobe or a seasoned tech enthusiast, this guide will give you all the information you need to transform your bathroom into a web-enabled haven of the future. Let's get started.
Part 1: The absolute basics
Before we get into the nitty-gritty of implementing smart solutions in your bathroom, let's begin with the basics. First, let's define exactly what a smart device really is; after all, there are some devices which can connect to the internet without being "true" smart gadgets. The broad definition of a smart device is a piece of technology which can interact in two directions – i.e. it can talk to the internet, but it can also take commands from you as the user. By this definition, it's easy to see why your smartphone or tablet qualify, but so too do home smart assistants like the Amazon Echo and Google Home. Put simply: if you can give commands to a device which connects to the internet, (and see the results of those commands), it's probably smart tech. Now that we've got the definitions out of the way, let's take a quick look at the smart tech you're most likely to see in the UK.
Now that we've got the definitions out of the way, let's take a quick look at the smart tech you're most likely to see in the UK.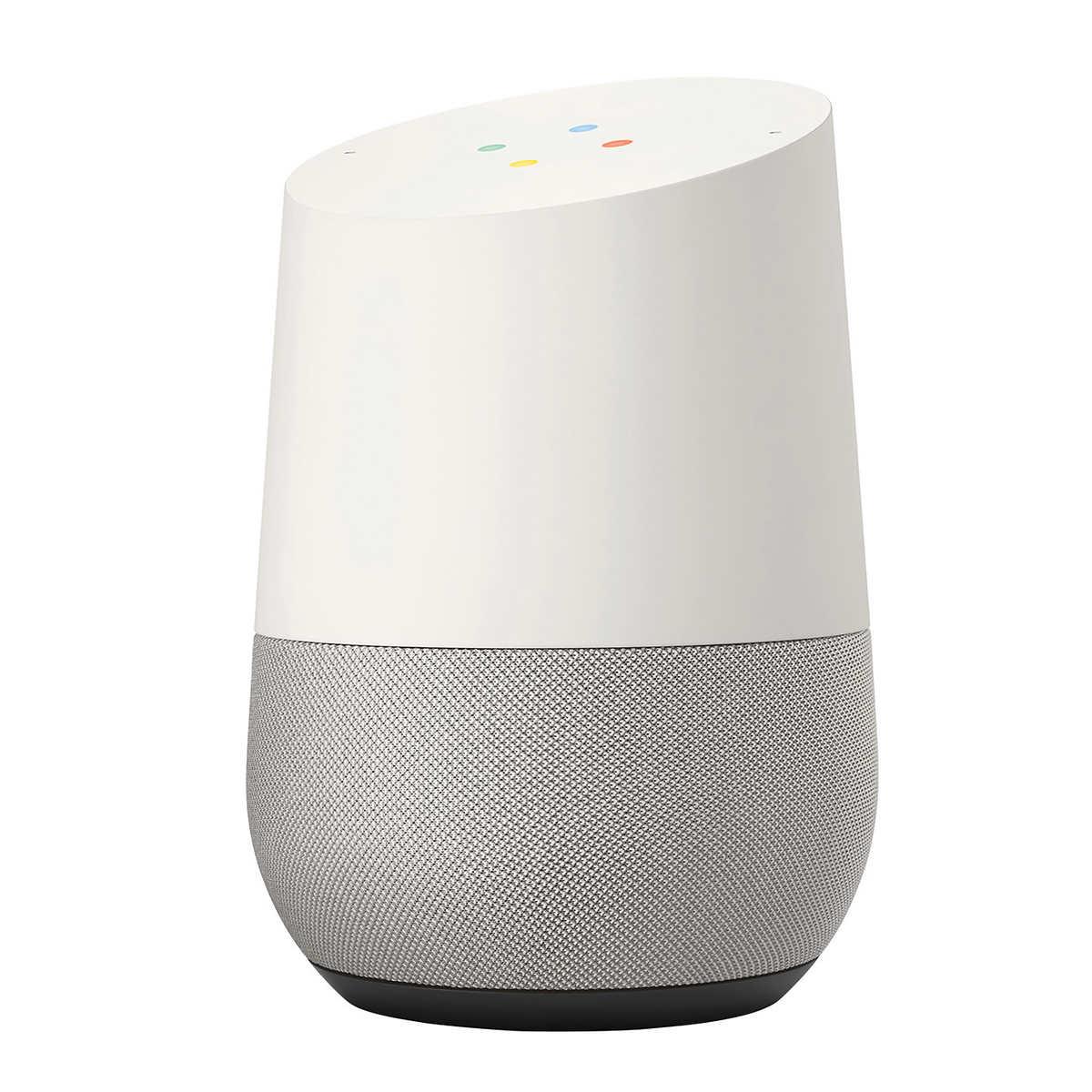 Part 2: The most popular smart devices in the world
Since the introduction of the iPhone in 2007 – and, arguably, the start of the smart tech era, we've seen more and more devices coming to market each year. Not only that, but we've also seen our existing devices being enhanced with additional smart functionality. Take Siri as an example; the iPhone's integrated voice assistant was introduced in 2011 alongside the iPhone 4S, and – surprisingly – wasn't very popular at release. Many users questioned how voice assistants could possibly be helpful outside of asking to call someone. Fast-forward to 2019, when voice assistants can accomplish countless tasks, and that thought seems a little absurd.
So, we know that voice assistants and smart devices are here to stay, but what does the consumer landscape actually look like? Here are some rough statistics for the most popular smart devices in the world:
• Approximately 38 million iPhones were bought between 2011 and 2017 in the UK.
• Android market-share is approximately 50%, so device numbers will be broadly similar to Apple's flagship handset.
• Amazon claims that they have sold over 100 million Amazon Echo devices as of 2019.
• As of December 2018, Google has sold approximately 52 million Google Home devices.
These figures indicate the popularity of the actual smart assistants themselves (Siri, Alexa, Google Home, etc.), but it's also important to remember how many other smart devices are out there too. Examples include smart lights (like Philips Hue), smart plug sockets, heating systems (like Nest), doorbells, and more. In fact, Amazon claims that there are over 28,000 smart devices which are supported by the Amazon Echo family (i.e. devices which can be controlled by Alexa).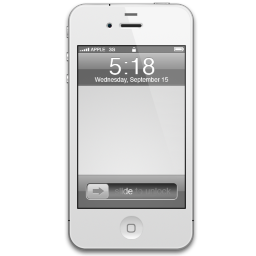 Part 3: Can smart devices really be used in the bathroom?
It's clear that smart technology is now a mainstay of UK households, but how (and where) this tech is used is also a key consideration. If you already have a smart assistant in your home, there's a good chance it's placed either in the living room or perhaps the kitchen. Or maybe you have a main unit and a couple of 'satellite' assistants (such as the Echo Dot). In any case, it's fair to say that the bathroom isn't necessarily the first place people think of when it comes to smart technology. That's probably fair; after all, the bathroom tends to be a place with an awful lot of water – and technology and moisture are famously not the best of bedfellows. But, done correctly, a voice assistant combined with some smart devices in transform your bathroom into something very special indeed – all without compromising safety.

If safety is a big concern, (and that's totally understandable), it's worth noting that most modern smartphones are actually waterproof (or, at the very least, splash-proof). This makes them an ideal way to control the smart tech you have in your bathroom without worrying about water damage if they slip out of your hand. Most modern iOS and Android phones also allow you to "summon" the respective voice assistant by simply saying "Hey Siri" or "Hey Google" out loud, followed by your command. Likewise, both the Google Home and Amazon Echo are ideally suited to receive voice commands from across large rooms (and away from bathtubs!). This means that, yes, you can finally lie back and enjoy a bubbly whirlpool bath while telling your voice assistant exactly how you'd like your surroundings to be. And on that topic – just what can smart tech do to enhance your bathroom experience? We're so glad you asked.
Part 4: The best smart tech to use in your bathroom
We now know that both voice assistants (i.e. the Amazon Echo and Google Home) and smartphone assistants (i.e. Siri and Google Assistant) can be used in the bathroom without concern. So, at this point, you may well be considering implementing a bit of smart tech into your bathroom – and why not? But that leads to another question: which particular smart devices are useful in the bathroom, and which should you choose? With that in mind, we've picked out a few of the most popular smart device options, and we'll review each below with a view to using them in the bathroom.

• Smart lightbulbs. Now here's an area of smart technology which has really taken off in recent years – and for good reason. Smart lightbulbs allow you to remotely turn the light on or off, change its colour, brighten or dim it, and more. The best thing about these smart bulbs is that they can be plugged directly into your existing light sockets, usually with just a Wi-Fi "bridge" (a small plastic box, essentially) placed anywhere else in your home. For this reason, smart lightbulbs are an excellent choice for use in the bathroom. There's nothing quite like soaking in a bubbly whirlpool bath, then effortlessly asking Siri to nudge the lights down by 10% – magical!
• Smart speakers. What's better than enjoying a long bath while listening to your favourite songs? If that sounds appealing, then a smart speaker can be a great choice for your bathroom. That said, there are of course some things to consider – especially because most smart speakers aren't yet waterproof. If you don't feel comfortable sitting a powered speaker too close to your bath, there are a couple of options. First, you could use the built-in speaker on your smart assistant (like the Amazon Echo or Apple HomePod), and place the assistant and a decent distance away to avoid water splashes. Alternatively, if you really want to splash out, you could look into having your bathtub converted into a speaker (yes, it's true!) which will solve any problems with waterproofing.
• Waterproof television. It's not truly futuristic until there's a big screen somewhere, right? Exactly – and that's where a waterproof television can come in very handy. In fact, you can find a 26-inch HD-ready waterproof TV right here at The Whirlpool Bath Shop. We shouldn't need to list out every feature with a waterproof telly, but you can be certain to enjoy the full gamut of digital TV from anywhere in your bathroom. And, of course, with full waterproofing on these TVs, things can get as wet and splashy as you like with no risk of any electrical problems. But the best thing about a waterproof TV? The floating waterproof remote! That's right – no longer will you fumble in sofa cushions for the remote, because it'll be gently bobbing next to you in the tub the next time you want to do a bit of channel surfing.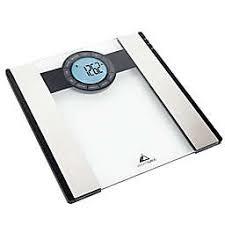 • Smart scales. It's not just sound and vision where smart tech can help in the bathroom – it's everyday living, too. One great example of this is the many smart scales which are now on the market. These are very handy because they work exactly like conventional scales, with the added benefit of having full app integration. What does this mean in practice? Well, every time you use the scale, all of your measurements will be transferred to your smartphone, where you can collect and analyse them via a dedicated app or the built-in options like Apple Health. Many smart scales now offer additional metric tracking like muscle mass, body fat percentage, and even bone density. You may not need to know this stuff, but it's definitely a nice-to-have!
As we discussed above, there are plenty more smart gadgets out there which you may want to try out in the bathroom – but these are a great start. Now let's take a look at a few things to keep in mind as you start bringing smart technology into your bathroom.
Part 5: The essential apps to download for your smart bathroom
So, you've finally got all of your gadgets lined up, you've chosen the smart assistant of your dreams, and you're ready to start putting it all together. No problem! But there's one more quick thing you'll need to take care of before you can start kicking back and relaxing in your ultra-futuristic bathroom – and that's the apps for all of your new devices. While some apps can be controlled using OS-based systems like Apple's HomeKit, (this essentially means you can operate your smart gadgets from iOS itself rather than a third-party app), you'll usually still need to download an app at least once per device. With this in mind, we've compiled a quick list of the most popular smart device apps below. Some of these are essential for the setup process – such as the Philips Hue app – but others are simply based on the popularity of these apps in the various app stores in the UK. Let's take a look.
• Spotify. This music streaming app is fast-becoming the most popular in the world, with 170 million active monthly users. Even better, you can use it for free with the ad-supported version… if you don't mind the odd interruption between songs.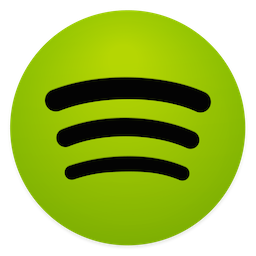 • Google Play. If you're an Android or Google Home user, you can take full advantage of the Google Play Music service. To do that, you'll need the Google Play app on your various smart devices. From there, you can stream music directly to your smart assistant.

• iTunes. This music-streaming app comes built into every iPhone in the world, so you won't need to look too far – but if you want to use Apple Music streaming, you'll need to pay for a subscription. No ad-supported option with Apple Music, we're afraid!

• Philips Hue. Here's an app you'll need to download in order to get your home set up with this popular smart lightbulb system. All you need to do is plug in your bridge, the bulbs themselves, then use the app to guide you through the setup process.
• Other third-party apps. As we've discovered, there are tens of thousands of smart gadgets out there with more being taken to market every day. For this reason, it's really important to check the documentation that came with your smart gadget. For smaller manufacturers, there's often a dedicated app which you'll need to set up or control the device – without which you may not get very far!
Part 6: Final reminders for creating your smart bathroom
By now, you're probably quite excited to get stuck in to installing a few smart gadgets in your bathroom. But before you do that, let's first look at a few key considerations to keep in mind as you progress with your new bathroom upgrades.
• Safety comes first. We've mentioned this a couple of times throughout the guide, but it certainly bears repeating: safety should always be your first priority. When installing any form of technology into your bathroom, always consider the risk of water and electricity coming into contact. This isn't just mains electricity, either: any self-contained smart gadget could potentially fall into a bath or sink. If it's not waterproof, it'll almost certainly destroy the gadget – or much worse. For this reason, we'd strongly recommend that you control your smart gadgets either using voice at good distance (more on that in a moment), or via a waterproof smartphone. You should also never place any smart gadget which isn't fixed in place (like a light fitting) on the edge of your bathtub or sink.
• Make sure you can be heard. If you're planning to use a voice assistant like the Amazon Echo, Google Home, or Apple HomePod in your bathroom, you'll need to be sure that your voice can be heard across the full extent of your bathroom's longest dimension. So, for example, if your bathtub is on one side of the room, and your voice assistant on the other, it's a good idea to climb into the tub (without water, of course) then do a couple of test commands to be sure it can hear you. All currently available voice assistants are designed to operate in very large rooms, so unless your bathroom is an entire floor, (you lucky thing), you should be just fine. Of course, if you find your voice assistant can't hear you very well, using your waterproof smartphone via voice commands directly from the bathtub is another great option.
• Choose a "smart infrastructure" and stick to it. As we've mentioned a few times in this guide, there are at least three different brands of voice assistant out there: Amazon Alexa, Google Home, and Apple HomePod. It's definitely worth noting that not all of these services play well together, so the general recommendation is that you choose one and stick to it. For example, if you're using an Amazon Echo for your kitchen and living room, the best choice would be to do the same in your bathroom, too – usually by way of an extension with the Amazon Echo Dot. Likewise, if you set all of your reminders and so on with Siri on your iPhone, you won't be able to access those via Alexa, so a HomePod (or just your iPhone) would be the better option in the bathroom.
So there you have it: the ultimate guide to creating a smart bathroom in 2019. By following these steps in order, you'll be able to transform your existing bathroom into something that's truly cutting edge. And, hopefully, the process will be that little bit easier thanks to this dedicated guide..
Has our Ultimate Guide got you in the mood to bring some smart technology into your bathroom this year? If so, our team is here to help. Call us anytime and our team will be more than happy to help you start to create the smart bathroom of your dreams.