Bluetooth in the Bathroom: The Simple Way to Go Smart This Year
Description
There was a time when the very prospect of technology in the bathroom would've been unthinkable; electricity and water don't mix, after all. But in 2017, not only has technology evolved, but our needs have too, leading to a huge uptick in high-tech products designed for bathroom use. If you're looking to get in on the smart-home trend and you're looking for a place to start, a Bluetooth speaker shelf might just what you need.
What is a Bluetooth speaker shelf?
If you've ever tried to enjoy music in the bathroom before, you've probably found the whole process a bit cumbersome. Whether you tried crafting a makeshift speaker by putting your phone in a glass, or you simply turned up the volume on your home stereo, there's never been a perfect solution. That's where Bluetooth speaker shelves come in handy! Designed to be multi-purpose by nature, a Bluetooth speaker shelf is exactly what is sounds like: a practical shelf with a built-in speaker. Sync your phone, tablet, or other smart device wirelessly and enjoy room-filling sound without taking up any additional space.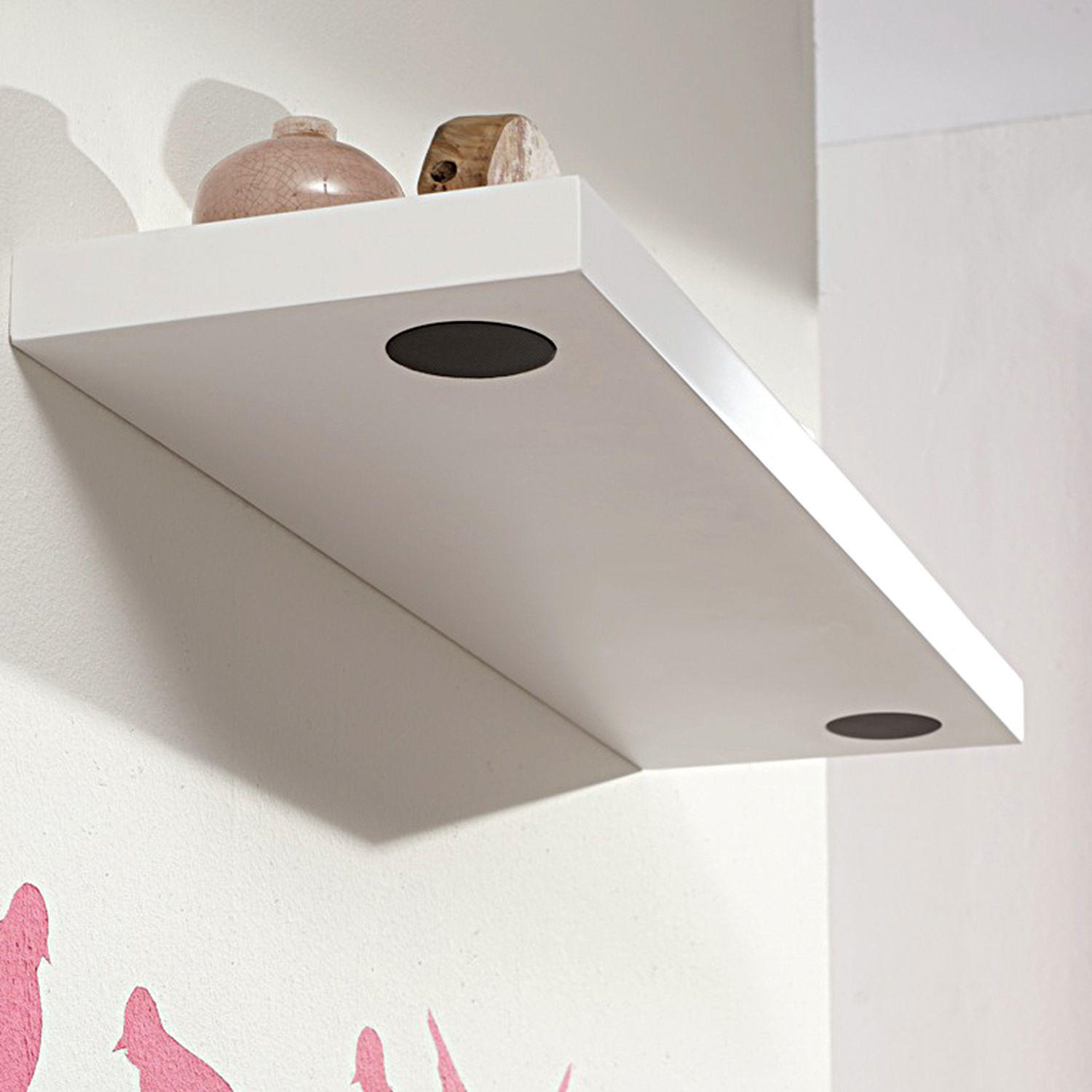 The benefits of a Bluetooth speaker shelf
There are lots of reasons you may want to install a Bluetooth speaker shelf, but one of the best has to be the pure convenience. Not only does a Bluetooth speaker shelf offer you new storage solutions for your bathroom, (it is a functional shelf, after all), but it'll also save you precious bathroom space because you won't need to install bulky speakers – or move them from another room. With a 25kg weight capacity, 60w speaker power, and a 24 hour playtime before charging (via the supplied micro-USB cable), it's easy to see why a combined smart-product like our Bluetooth speaker shelf is gaining popularity every day. Don't want to use it in your bathroom? No problem! The Bluetooth speaker shelf can be installed anywhere you like; if you've got a free space on the wall, you're good to go!
Easy to install, simple to use
Because this isn't any ordinary shelf we're talking about, you'd be forgiven for thinking that the installation is somehow more involved than regular shelving. The reality is, however, that there's practically no difference at all – you simply find a spot for the shelf in the bathroom, then fix it to the wall in a few easy steps. From there, you can quickly and easily sync your phone, tablet, or other smart device via Bluetooth and in just a few taps you'll be enjoying your favourite tunes in your bathroom. Music to your ears, we're sure! Even better, our Bluetooth speaker shelf is available in two different colours: black or white. So no matter what design motif you've got going on in your bathroom, this musical shelf is sure to blend right in.
Fancy bringing a little music into your bathroom with a premium Bluetooth speaker shelf? If so, you can find both white or black models of Bluetooth speaker shelf on our website. Of course, if you have any questions about installation or anything else, you can get in touch.