A Guided Tour to the World's Most Expensive Baths
Description
When it comes to luxury items at home, whirlpool baths are up there with the most indulgent additions you can make to your home. But if you thought you'd seen the very highest end of the bathtub world, today's blog post is for you. The team here has decided to see what happens when you pull out all the stops on buying a bath.
So, without further ado, here is our guided tour to the world's most expensive baths.
1. The 180-million-year-old "Petrified Wood" Bath (£1.57 million)
Let's begin with the absolute crème-de-la-crème of expensive bathtubs – and it's one that may surprise you. Far from being adorned with all the bells and whistles of modern whirlpool baths, the most expensive bathtub in the world is so dear due to the material from which it's made. In fact, design-wise, it's about as simple as you can get. Designed by Nigel Fenwick, the tub is made from 180-million-year-old petrified wood – one of the rarest and most valuable materials known to man. Carved from an ancient Indonesian log, this bath is worth a cool £1.57 million (although, at that price, we're not sure whether we'd actually want to use it!)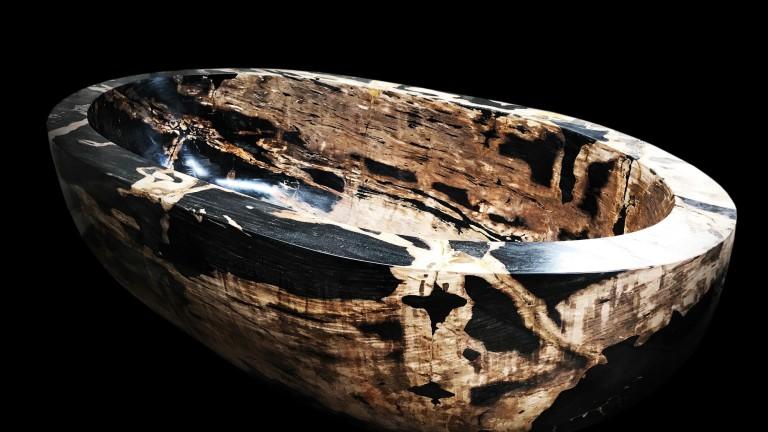 2. Le Grand Queen (£1.37 million)
Next up, we have yet another bathtub which is pure simplicity in its design but gets its value from the materials. "Le Grand Queen", designed by Simon Krapf, is made from a rare gemstone known as Caijou (which is, funnily enough, a fossilised wood). It doesn't just feature a smattering of inset gems, however – oh, no – the entire tub is made from this pure precious stone. The design of Le Grand Queen is so simple that it's actually verging on sculpture rather than practicality, but this craftsmanship has paid off, giving Le Grand Queen a price-tag of a whopping £1.37 million.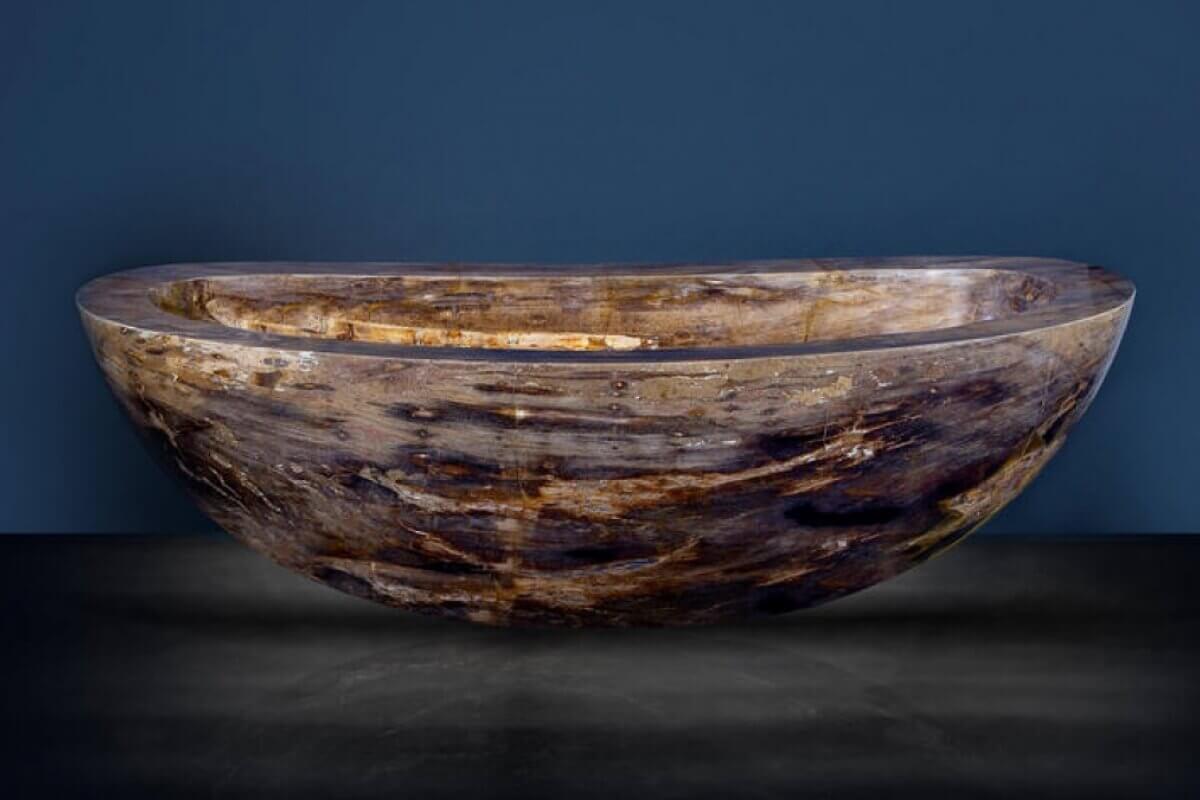 3. Baldi Rock Crystal Bathtub (£888,500)
If you do a quick web search on the manufacturer Baldi, you'll see that they're no strangers to high-end bathtubs. So much so, in fact, that it was tough to decide exactly which tub to showcase here, but the Rock Crystal bathtub has to take the cake. Each of these rock crystal bathtubs is carved from a single piece of crystal, with multiple options available including rose quartz and green quartz. Each of the bath shells can weigh more than 10,000 kgs and is spacious enough to fit three bathers – you just better be sure your floor can take the strain!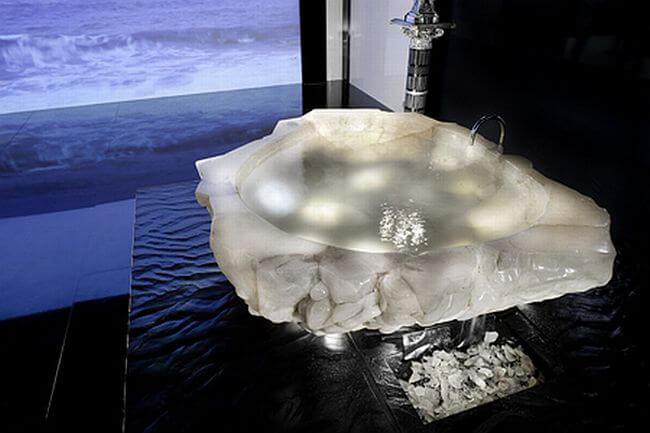 4. Kallista Archeo Copper Bathtub (£52,750)
Speaking purely from a relative perspective, here's a tub which is a little more "affordable". The Kallista Archeo Copper free-standing bathtub is made from pure copper, but it's a world away from the old tin baths you use to find in front of fires. In fact, the Archeo tub is a great example of a modern tub made from a single material – especially such a heat-conductive one as copper. With a depth of 21 inches and a capacity of over 250 litres, this lavish bath might not be priced in the millions like some of the other examples we've seen, but the gleaming copper tub will still set you back over £50,000. (We're starting to think a tin bath might be a little more realistic…).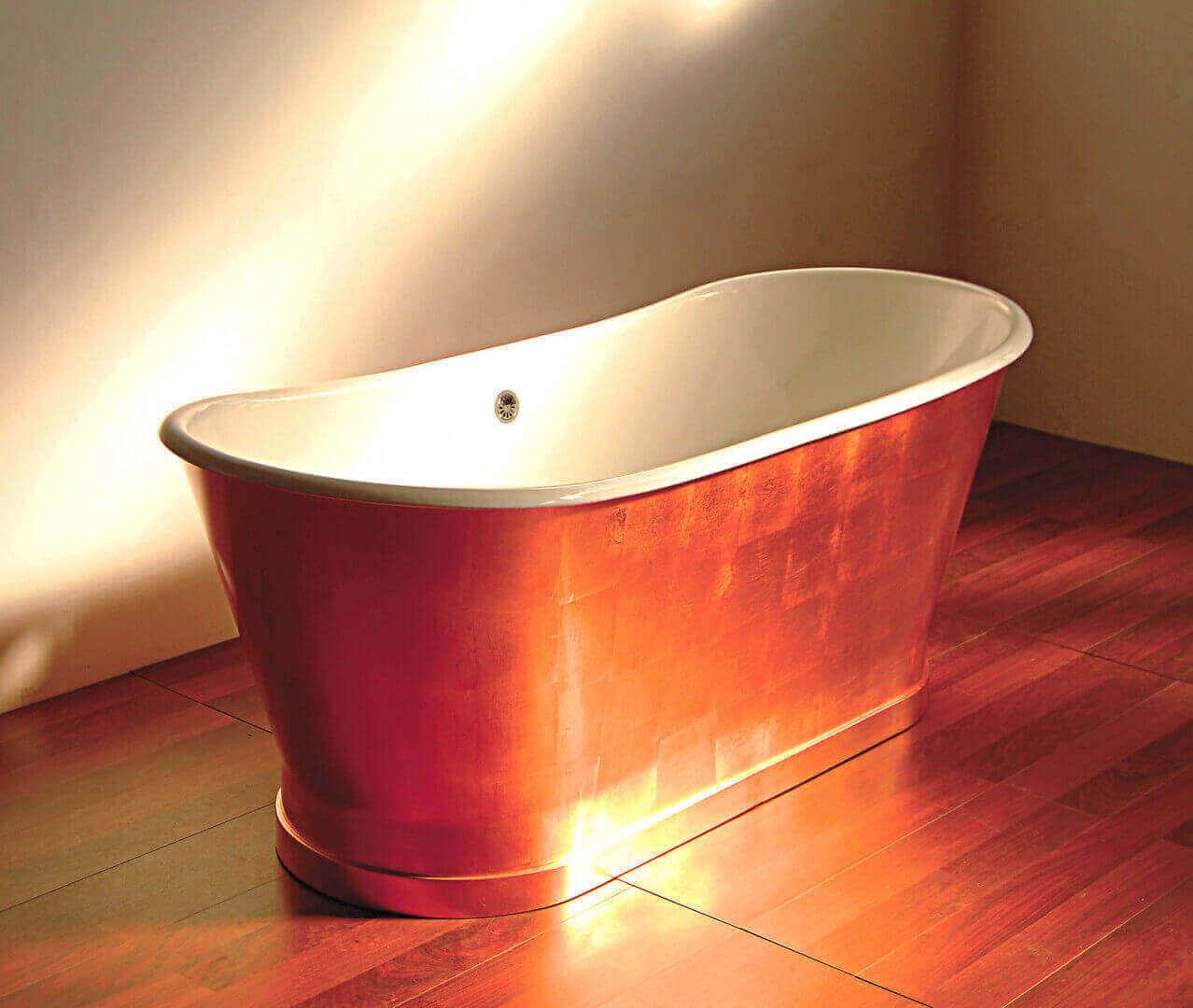 If you're not too sure that you want to spend several hundred thousand pounds on a bathtub just yet, why not start with something small? Call our team today and we'll help you find the perfect… (affordable)… whirlpool bath.